The development of a unique brand has already led the business into new and exciting territories.
When I first met Maria, LeapAlong Learning's founder, in 2012, I could see she had a strong idea of what she wanted to achieve with her children's education business. She just needed a design partner to develop a brand that communicated everything she stood for.
Maria drew Lewie the Frog herself and asked me to turn her sketch into a usable vector illustration. Now, Lewie perches on the edge of the playful typography used within LeapAlong's Learning's colourful logo. To balance out the design, I added a new friend into the mix: Lily the Ladybird!
The whole LeapAlong brand has evolved from this initial concept. The company's WordPress website, a complex build that allows Maria's licensees to access and control their own mini portals, has added a professional edge to her marketing arsenal – and the various flyers, posters and roll up banners that have been designed to date have helped to promote LeapAlong's classes and parties to an audience that's now nationwide.
Check out LeapAlong Learning online
Illustration custom logo design
Leaflet design and printing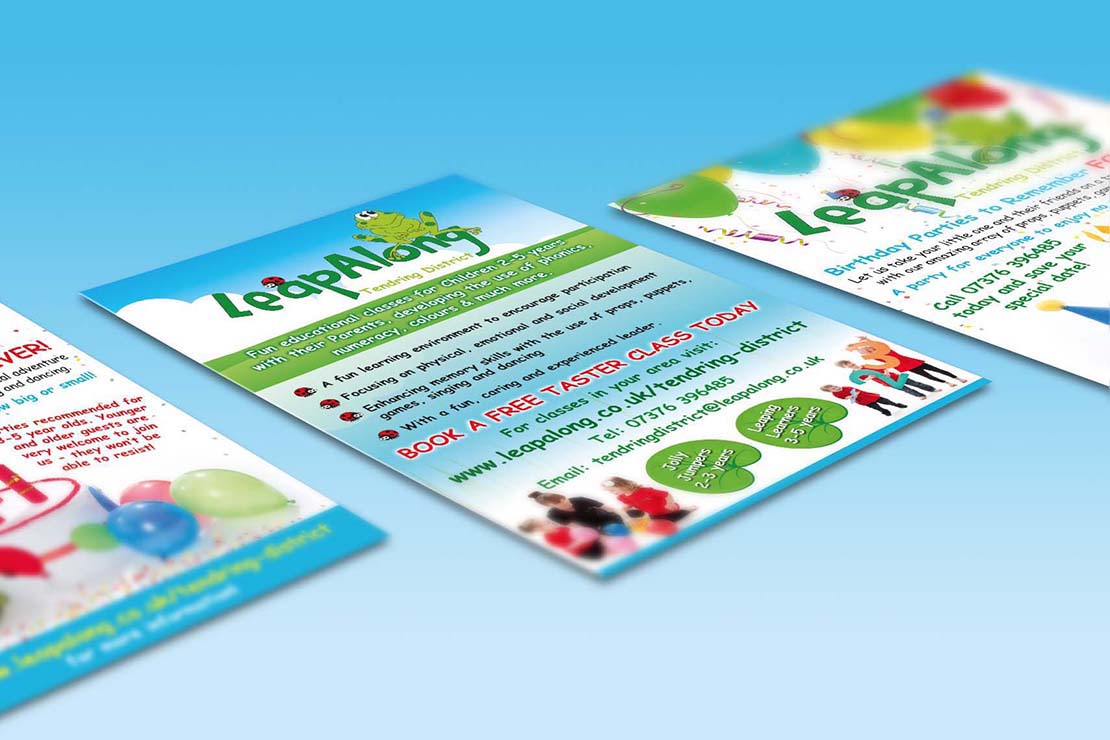 Poster design and printing
Pull up roller banner design and printing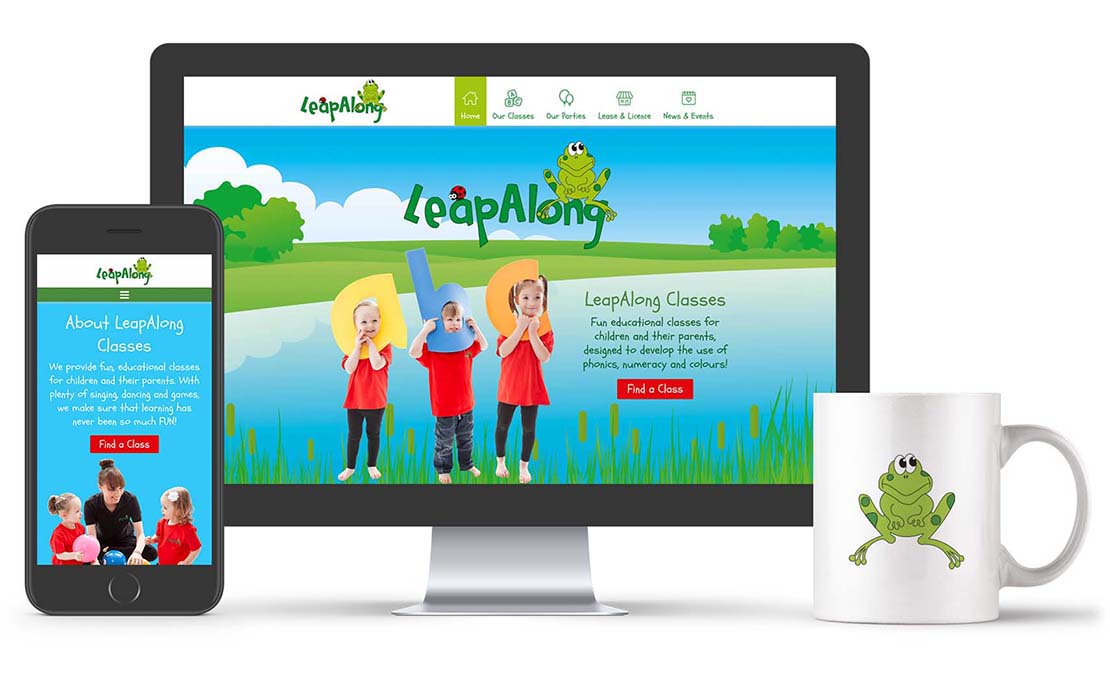 WordPress multi-site design and development
View Website