New branding, beautifully printed materials and a fast, mobile-responsive website to boot.
Capital Water Treatment contacted me back in September 2016 in a bit of a quandary. They were having a nightmare with their design and print suppliers, which was putting them off creating new collateral entirely. And because they had been outsourcing different elements of this work to different companies, their branding was becoming inconsistent – their logo was being printed in different shades of blue, various typefaces were being used on their marketing materials, and the website looked like it belonged to a different business entirely!
The company wanted to work with a local brand partner who would be willing to meet with them face to face to discuss their needs, then develop a strategy to help them re-unify their branding and claw back control of their corporate image.
First, I updated all branded items to ensure they were in unison. I called upon my network of printers to produce Capital Water Treatment's business cards, NCR stationery and corporate materials. The print projects were turned around quickly and efficiently – something they hadn't experienced for a long time! Next, I created a 12 page brochure, which was printed and also turned into an online flip book.
Delighted with the work produced so far, Capital Water Treatment asked me to overhaul their website in 2018 and develop a mobile-friendly version of the platform that would render well on all devices. The result? Tonnes of new leads, and the confidence to market the business more aggressively online.
Learn more about Capital Water Treatment here
Corporate stationery set design and printing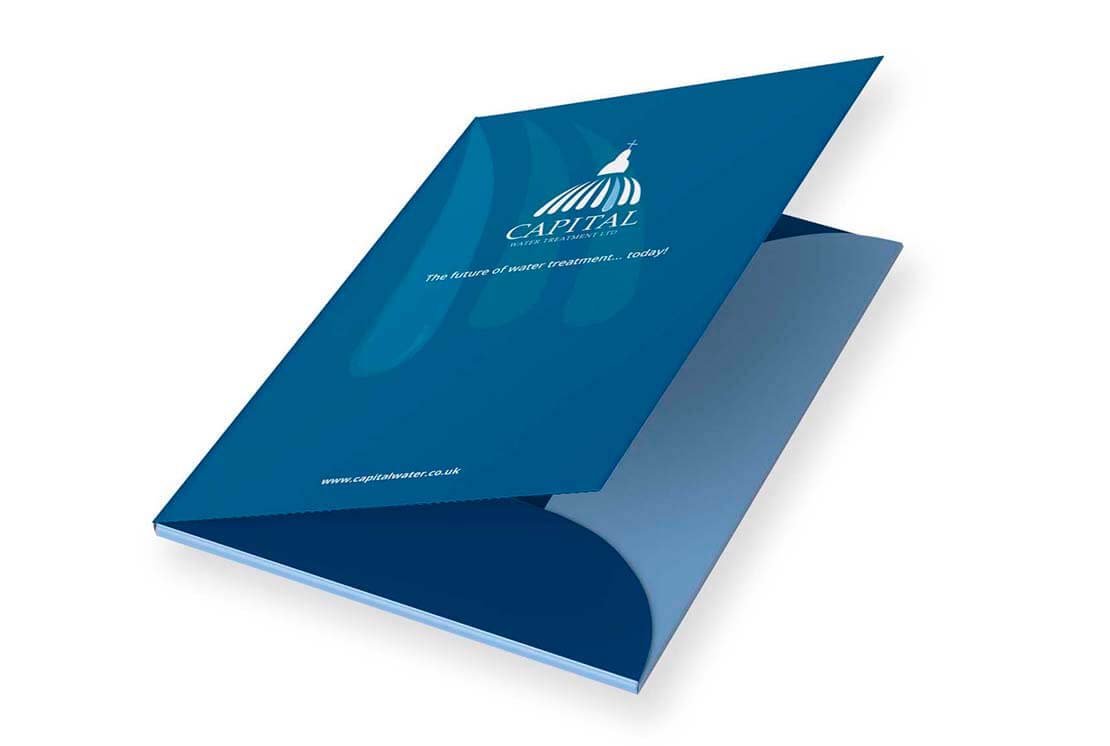 Presentation folder design and printing
NCR form design and printing
Leaflet design and printing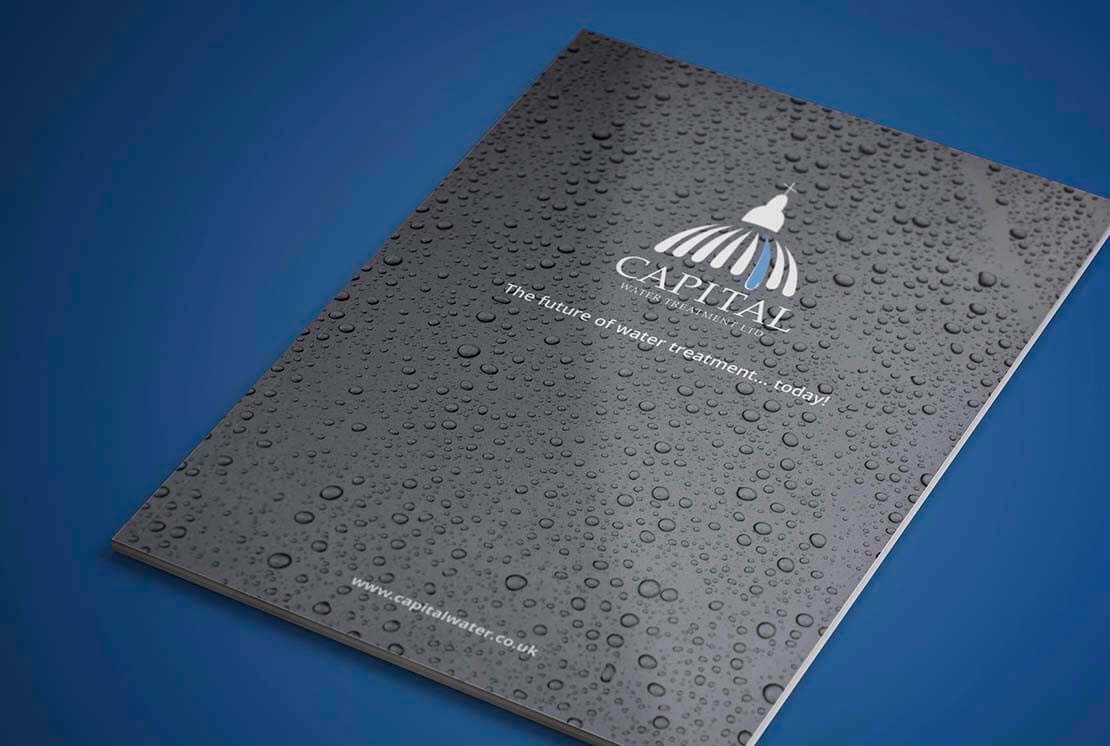 Corporate brochure design and printing (check out their online flipbook here)
Business card design and printing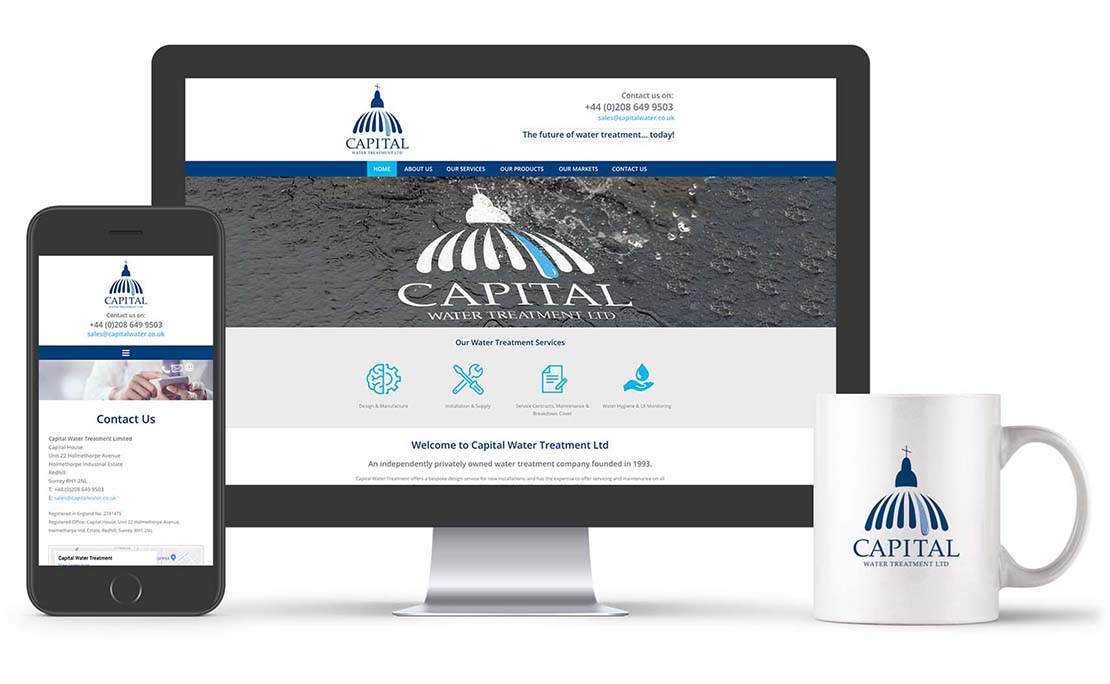 WordPress website design and development
View Website