I designed a clear, instantly recognisable logo to strengthen the brand.
Coastal Coffee is the definition of small but mighty. This speciality coffee house in West Mersea is run by a team that truly cares about its products; the knowledgeable staff here are also passionate about delivering an impeccable service in a warm, welcoming café environment.
The company needed help communicating its values within its branding – so, in 2016, I set about creating a simple yet striking logo that could be used across all the shop's signage, mugs and other printed merchandise. I produced a clear, bold, classic-looking moniker that could be easily reproduced (something which was also key to the brief).
The client was delighted with the result, and soon asked me to design their new food and drinks menus, which are typically updated and re-printed every 6 months in line with the change in seasons.
It's been a real pleasure working with Coastal Coffee and taking their branding from strength to strength!
Visit Coastal Coffee's Facebook page to see its branding in action.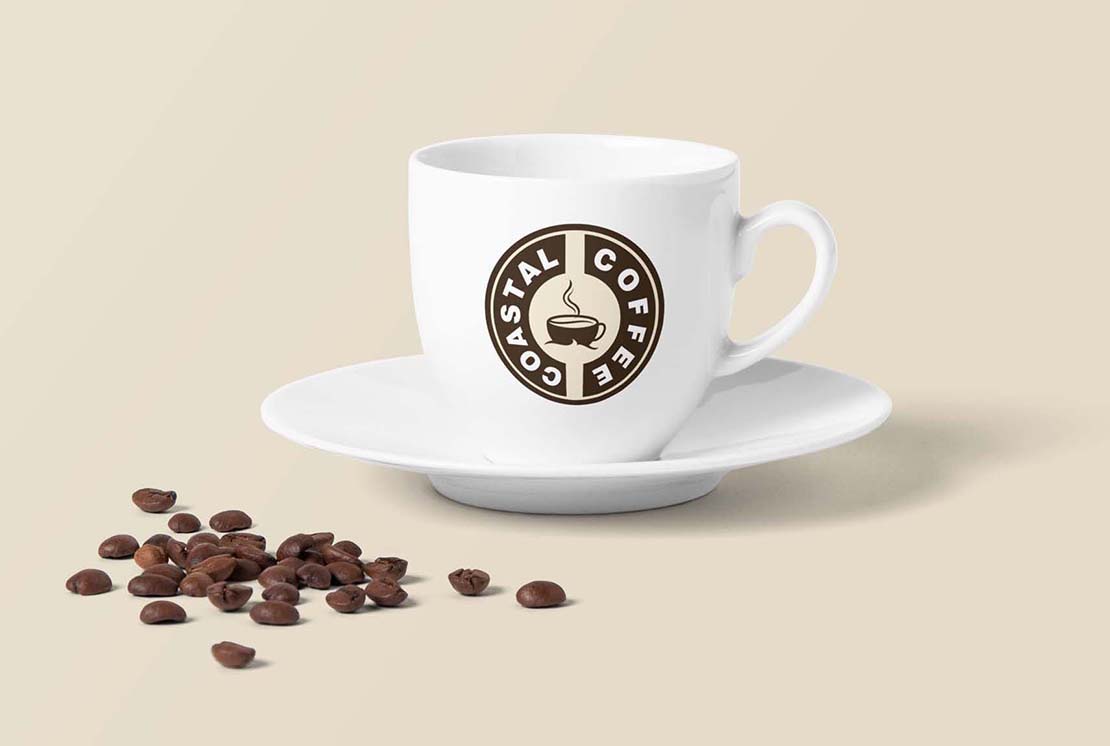 Custom logo design
Food menu design and printing with matt lamination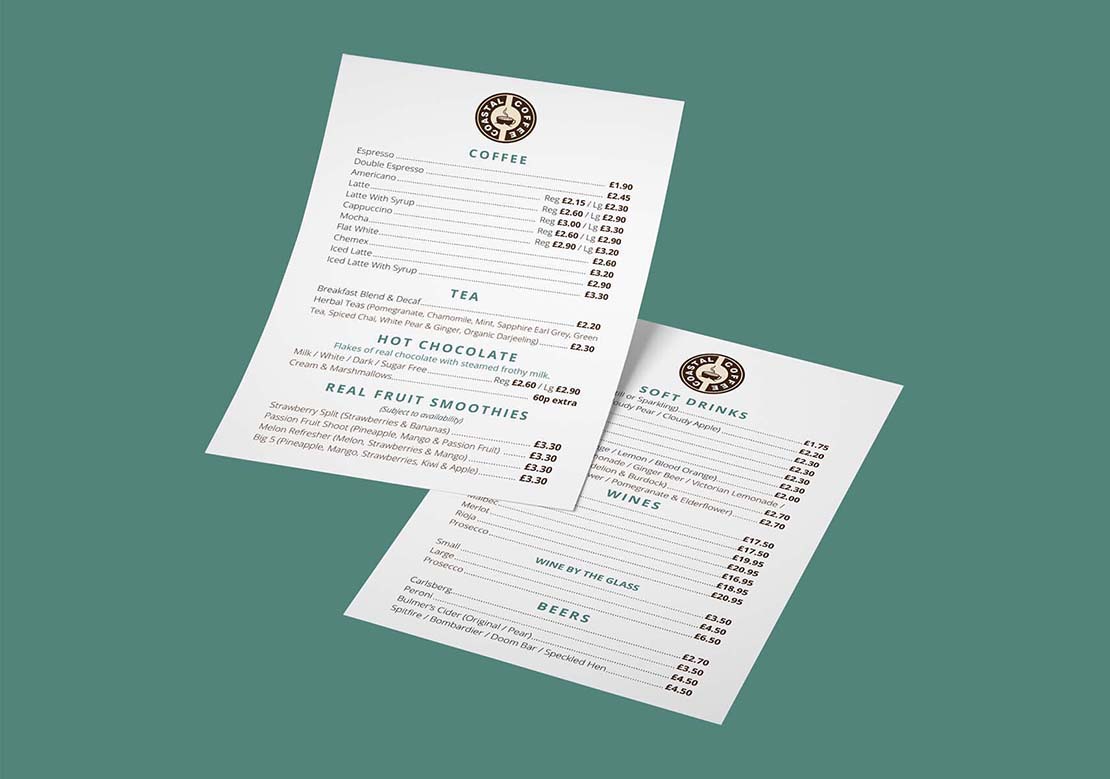 Drinks menu design and printing with matt lamination