I helped a budding start-up bloom by producing a fun, family-focused brand identity.
Having been recommended to me by another client, Lauren from High 5 Children's Services got in touch with me in January 2017, shortly after she set up her training business. Lauren understood the value of good branding, and knew she needed a professionally designed logo from the get-go.
She was happy for me to take the lead where the typography was concerned, but she wanted a moniker that was fun, colourful and distinctive. She also wanted me to somehow incorporate illustrations of her own children into the final design, and so sent me a list of their key features to work with.
By the second round of concepts, I had totally nailed the look and feel of the logo. Lauren and her kids were delighted with the result, and promptly asked me to start designing the company's business cards, gift vouchers, certificates, folders and promotional pull-up banners. I've since worked with High 5 Children's Services on a variety of design and print projects and always look forward to receiving their orders.
Check out the company's branding in situ.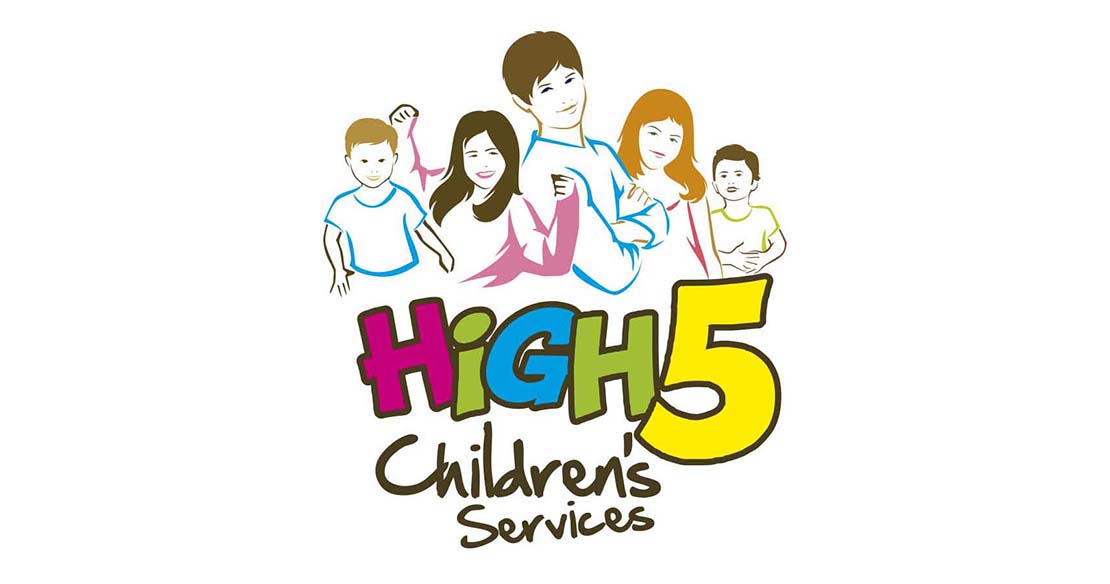 Custom logo design
Presentation folder design and print production
Business card design and printing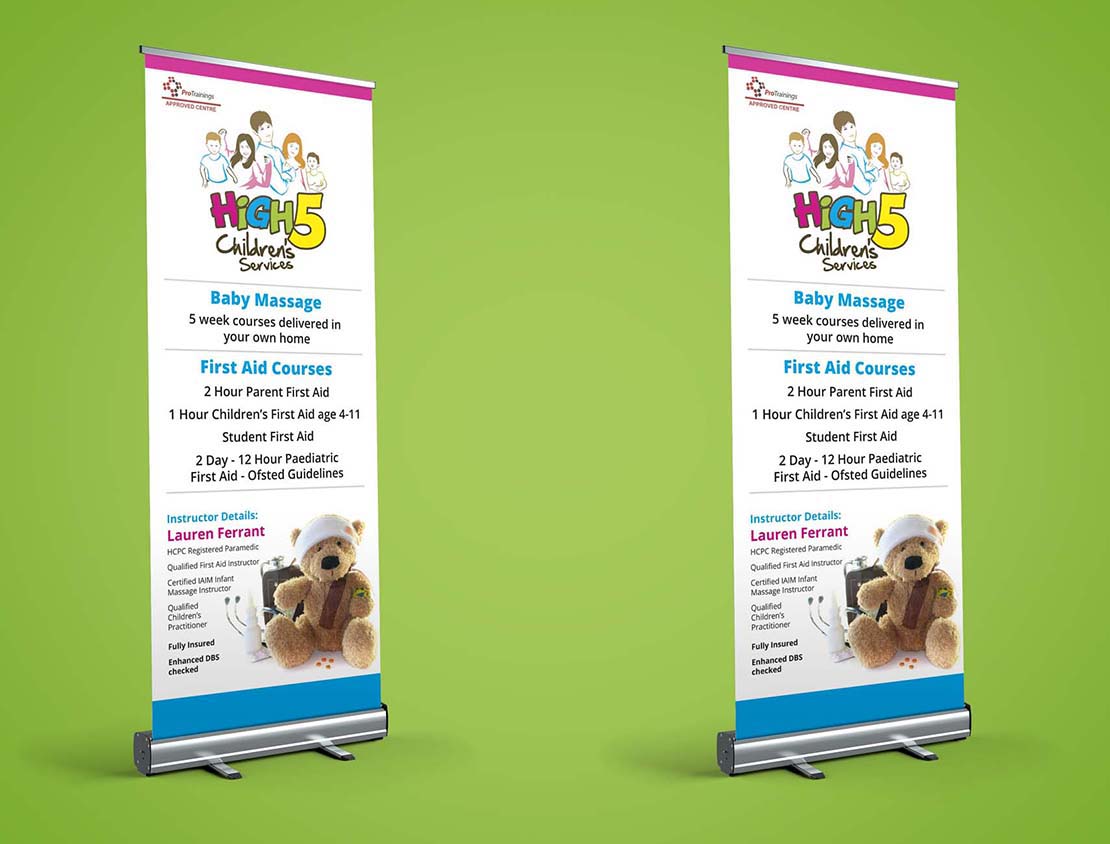 Rollup banner design and production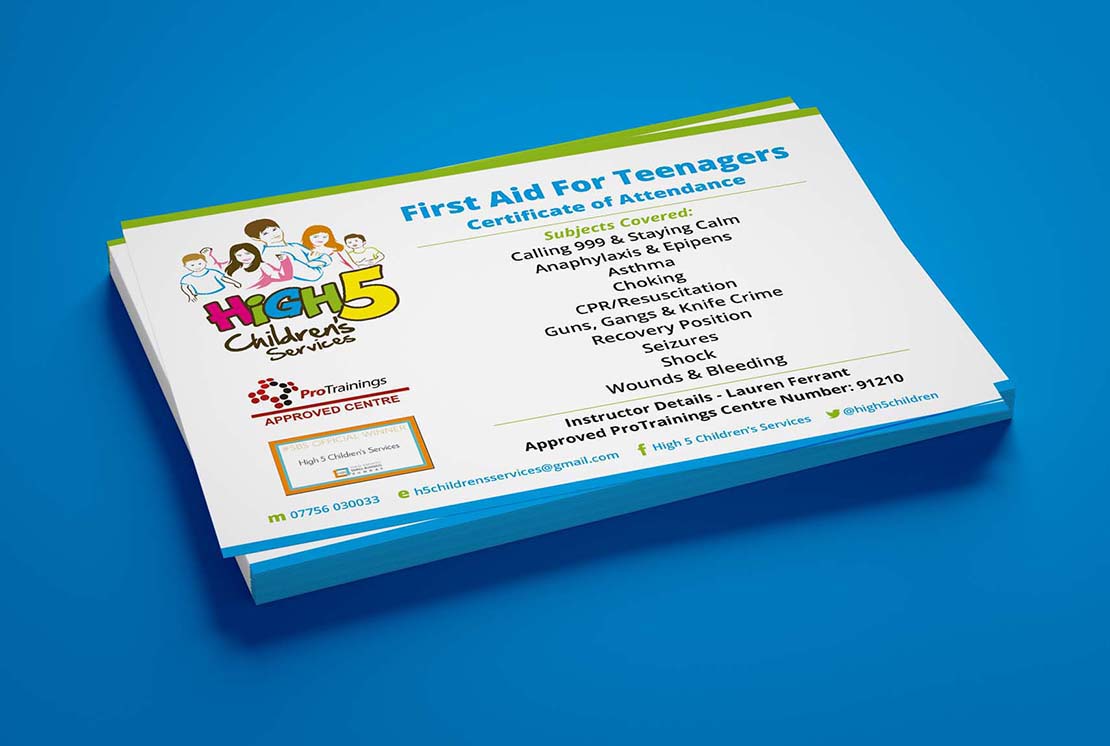 First aid certificate design and digital printing
Gift voucher design and printing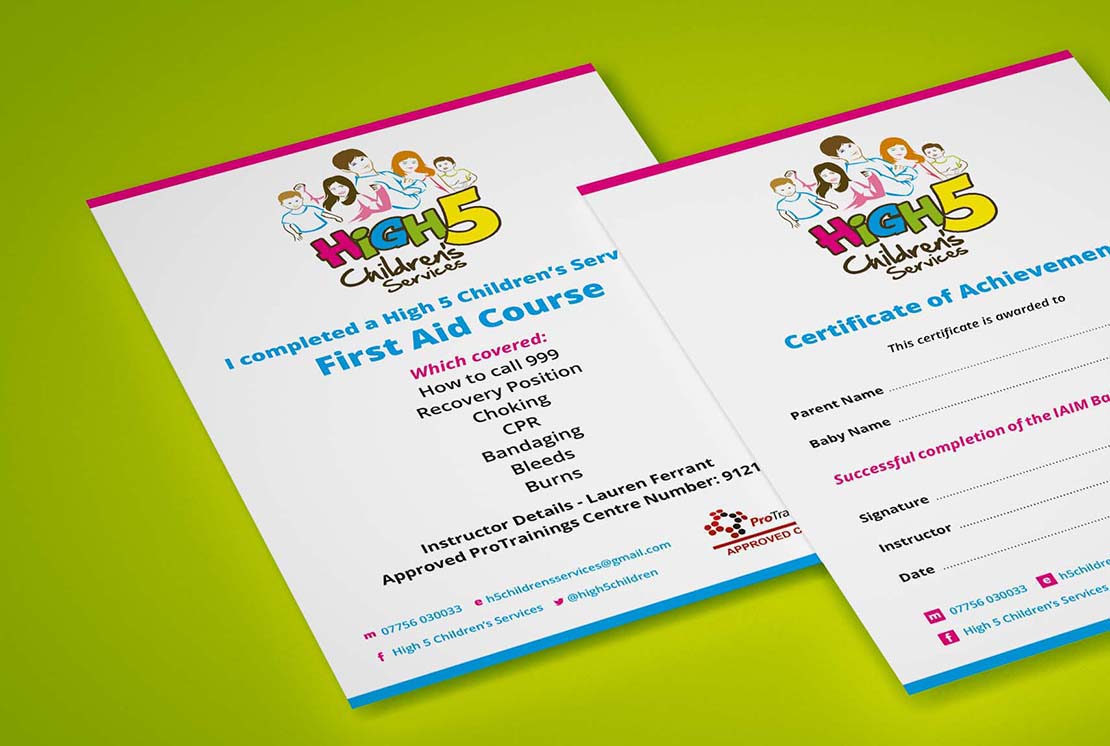 Leaflet design and printing