I worked with Navarre's luxurious branding to create stunning printed assets.
Back in 2018, when Navarre was in its early stages, I helped Gary and his team develop a clean, crisp and immediately recognisable brand identity for their new corporate venture. More recently, Navarre approached me again; they needed me to develop unified corporate stationery for use internally and externally, and they were keen for me to produce a premium-looking corporate brochure design.
Working with the company's stand-out red and grey colour palette, I produced a plush, image-heavy publication that showcases Navarre's capabilities perfectly. I also worked closely with the client to produce and print business cards for each of their team members.
I continue to work with Navarre on a range of projects. I'm currently helping the client produce tenders and other templated documents that can be easily edited and adapted for new prospects.
Learn more about Navarre London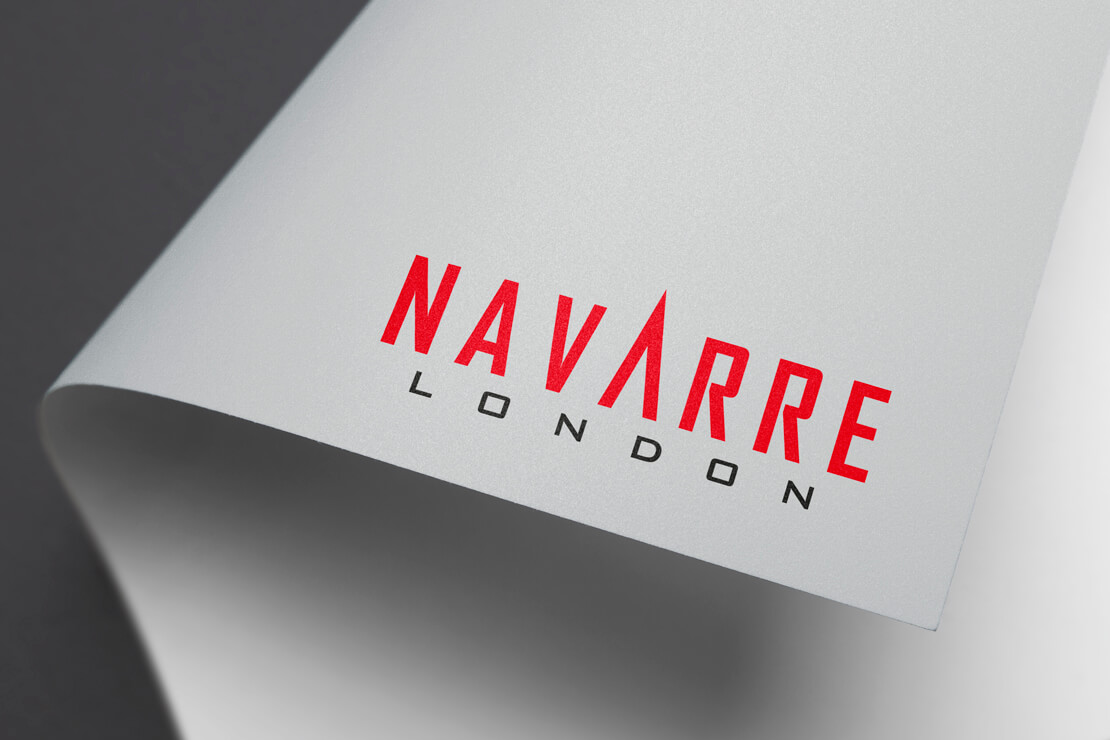 Custom logo design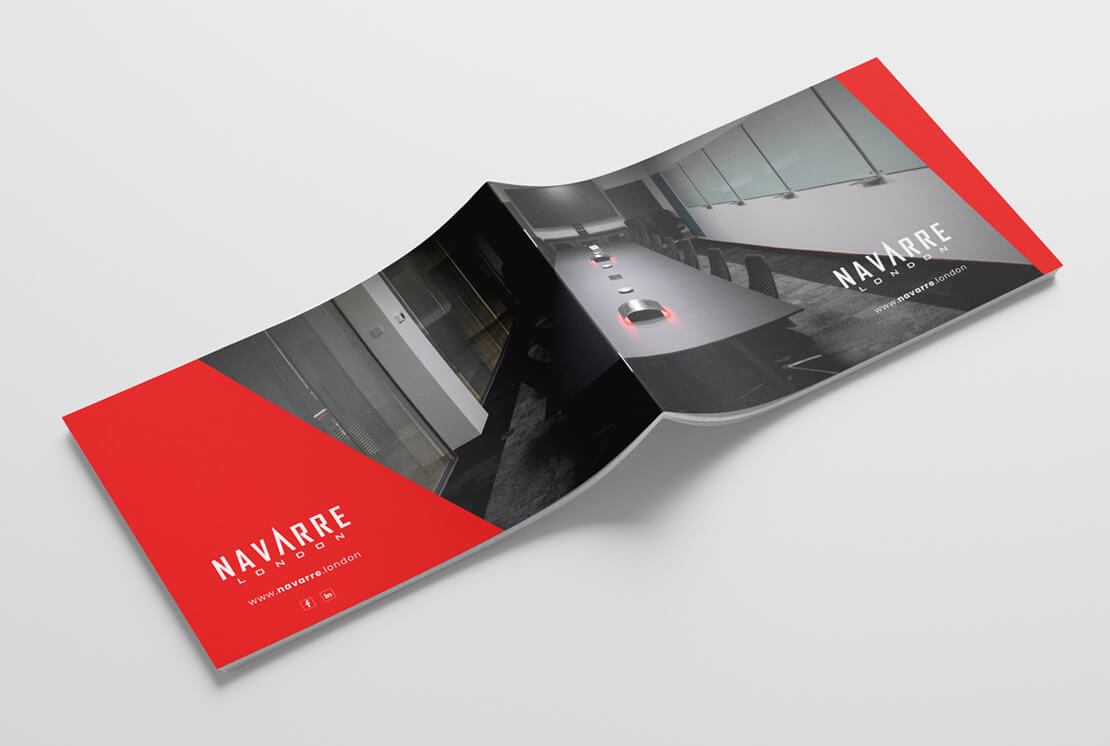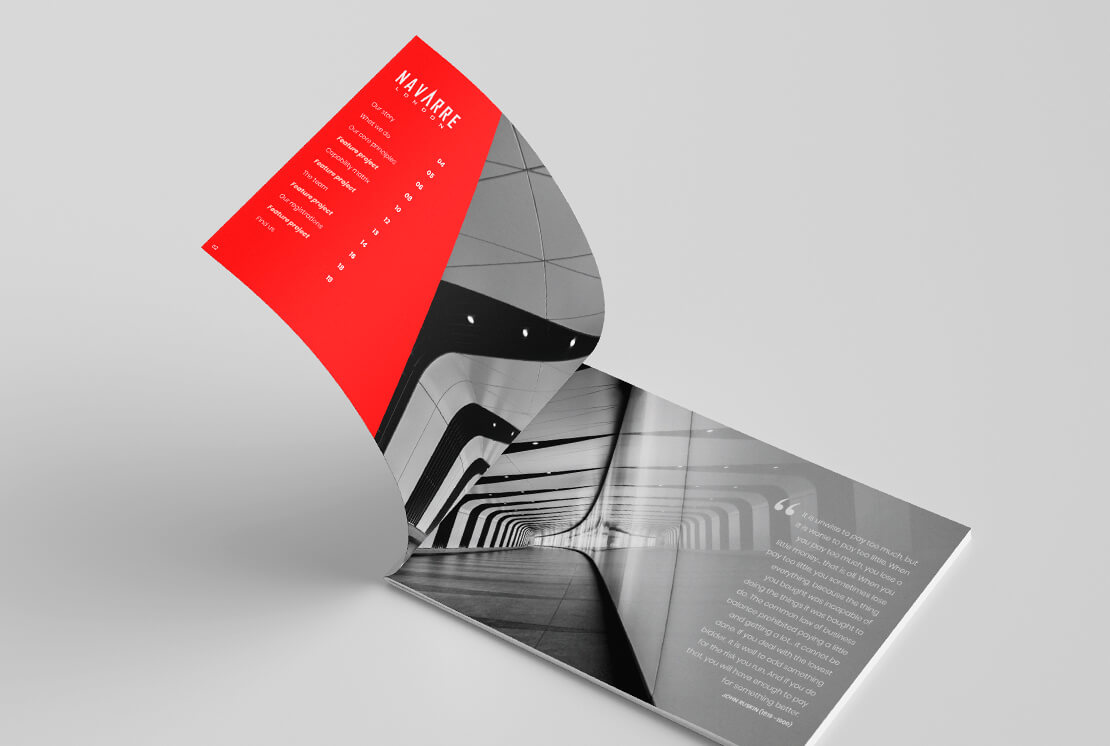 A4 landscape corporate brochure design and print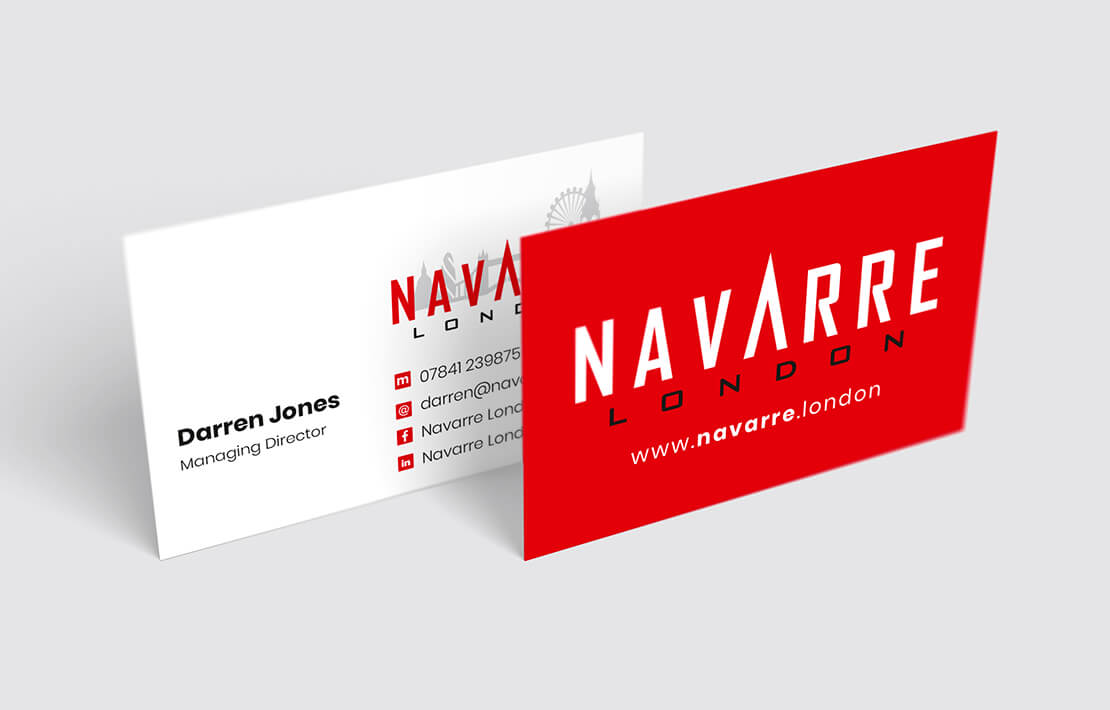 Business card design and printing