A great example of how brilliant design can benefit a business in the long term.
Octopus Cabling is one of my longest-standing clients. I first started working with the company's founders, Jonathan and his wife Paula, way back in 2003. The duo came to me with a rough idea for a logo – which at the time, hilariously, was an octopus with only seven tentacles! – and wanted me to develop an entire brand from this sketchy concept. I accepted the challenge and have been working closely with the team on their design and branding requirements ever since.
Over the years, I've created several new websites for the business. The first incarnation was a simple 5 page setup; the latest has been a much larger, more complex WordPress venture that's packed full of information on the company's various electrical services. I've also designed business stationery, MailChimp newsletters, e-literature (including PDF forms), PVC outdoor banners and factory signage during our partnership.
I've watched Octopus Cabling grow from a small enterprise with big dreams to a company that now employs several staff and operates from a large industrial warehouse. It's been a pleasure to play such an integral role in the development of the business, and I look forward to working with Octopus Cabling on many more projects in the future!
Explore the company's branding by clicking through to its snazzy new WordPress website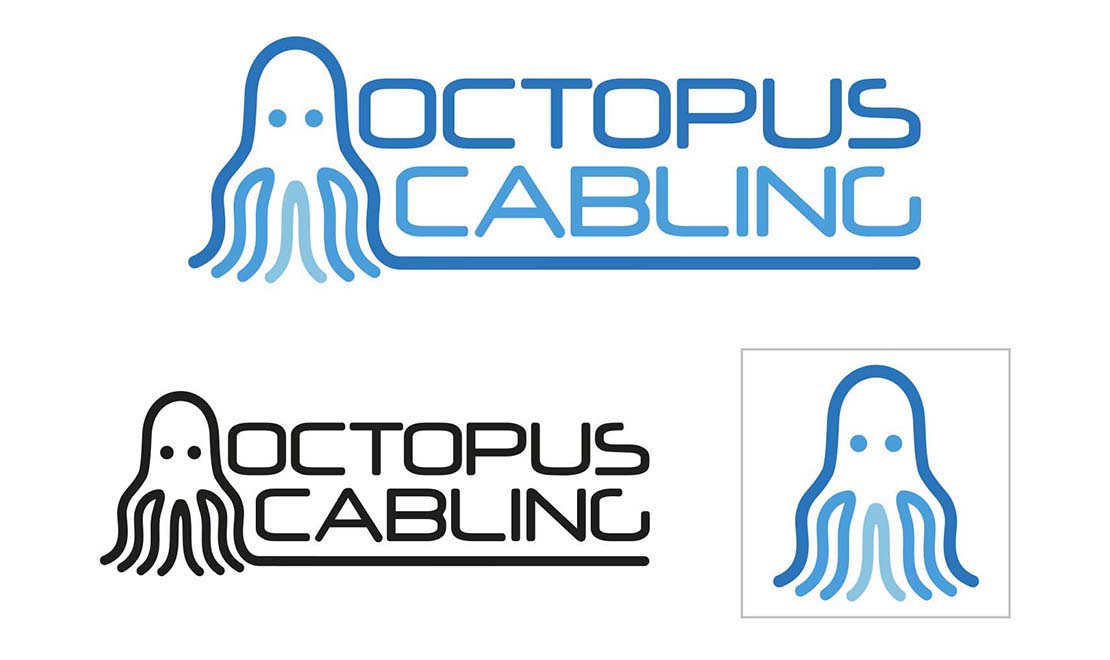 Custom logo design and branding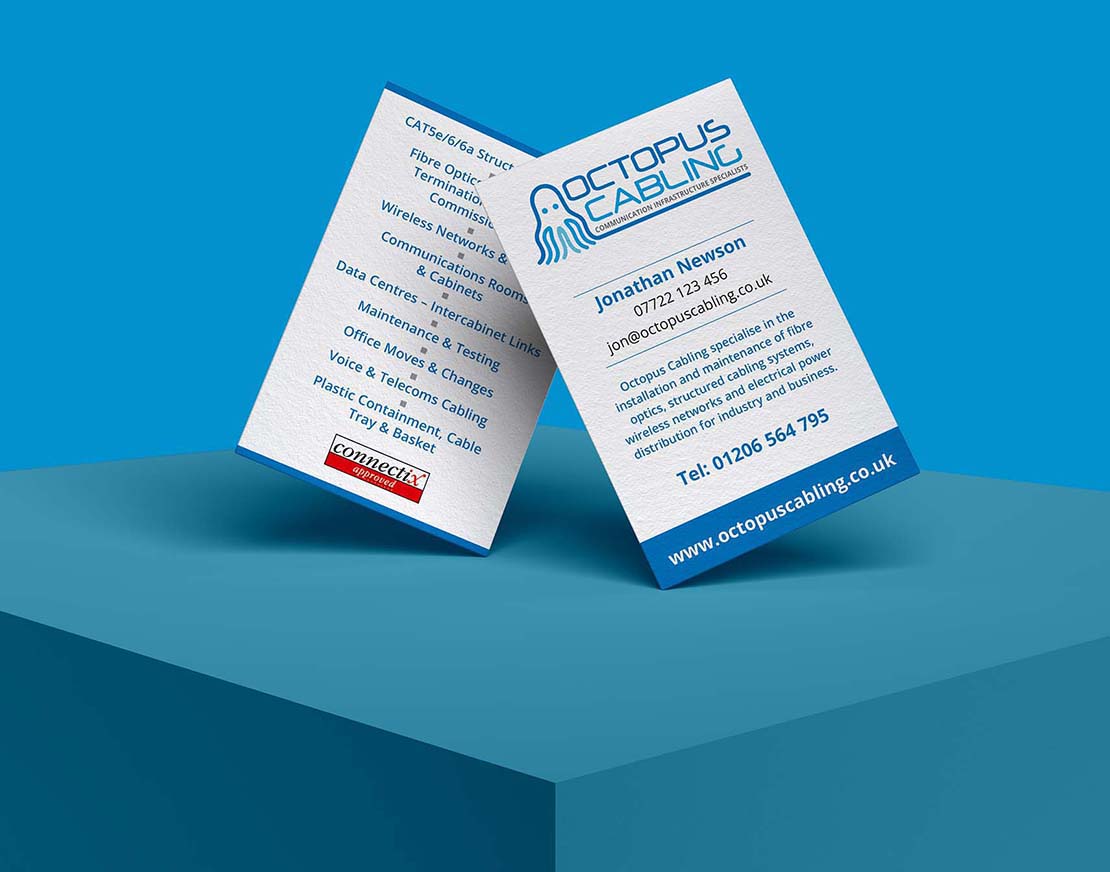 Business card design and printing
Editable PDF form design and development

Outdoor PVC football stadium advertising banner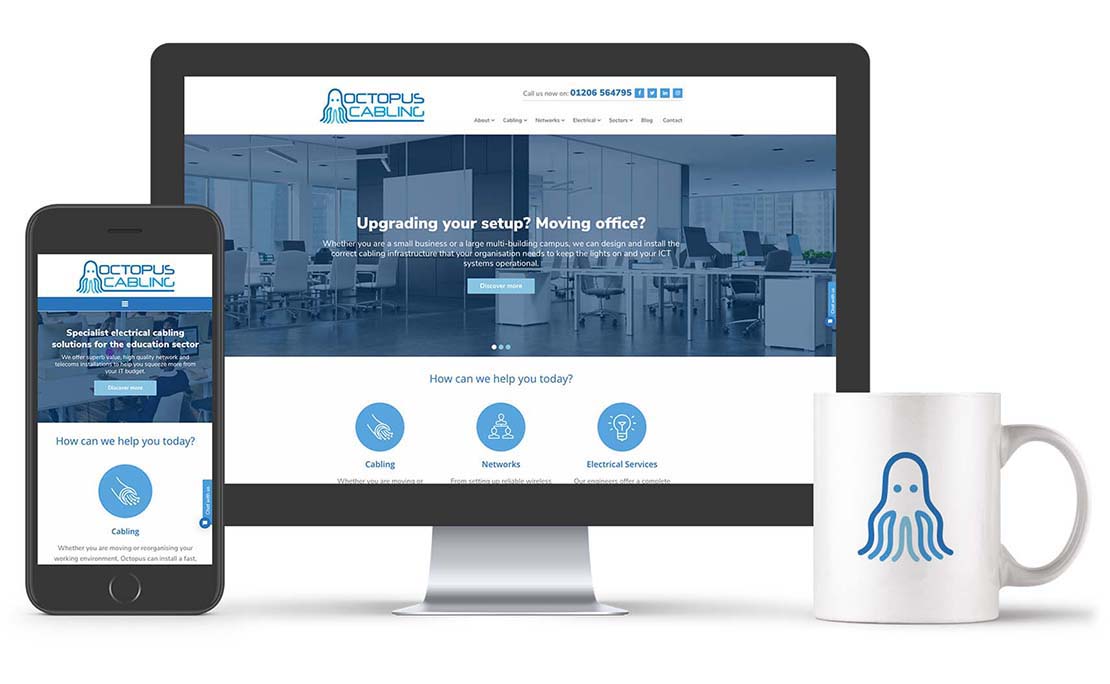 Custom responsive WordPress website design and development
View Website