Here's proof that a little faith in your graphic designer can go a long way.
Paul, the office manager at SPS Dental, was understandably nervous about sourcing a new design partner when he approached me in 2018. The company had been burned in the past by a designer who was expensive, unreliable and generally difficult to work with. I made it my mission to prove to Paul and the team that quality design work doesn't need to cost the earth and can be delivered on time and to a brilliant standard!
I started off by redrawing the business logo and supplying scalable vector files. From here, I revamped the design and messaging on SPS Dental's business cards, which at the time didn't accurately portray the company's services. Having gained confidence in my work, I was then introduced to overhaul the website, which was shockingly unresponsive and couldn't be managed by staff directly from the CMS. Since the launch of the new platform in 2019, the team have noticed a tangible increase in enquiries from the web – and they're enjoying being able to tinker around with the site's content themselves!
More recently, I designed and printed SPS Dental's first-ever 24 page product catalogue. It was delayed for years for various reasons, but it's now doing a great job of showcasing the company's many talents.
Learn more about the design, installation and maintenance services on offer from SPS Dental

Logo re-draw – supply vector file and various other formats for print and online use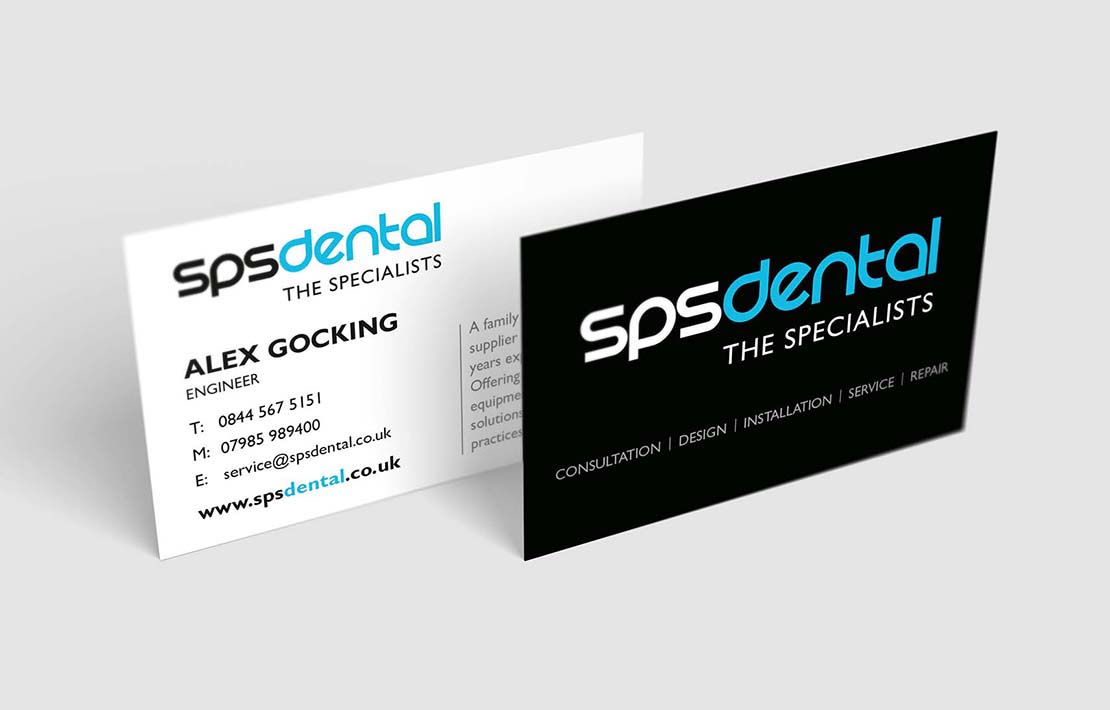 Business card design and printing
Product catalogue design and printing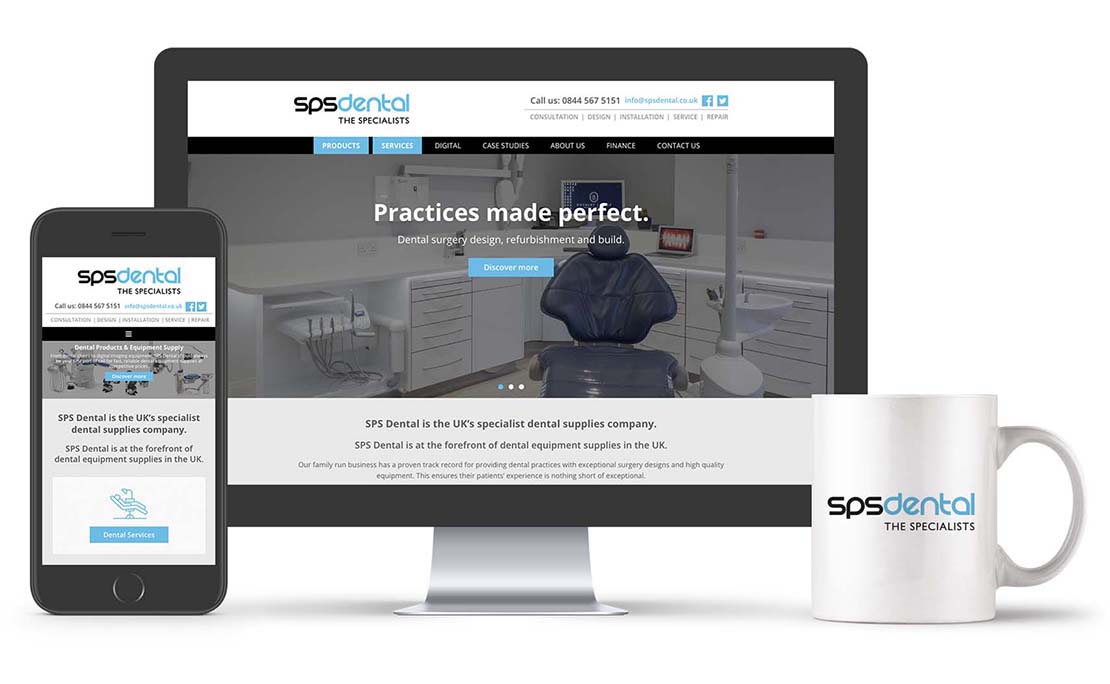 WordPress website design and development
View Website