A long-standing client that considers me their go-to design, print and web partner.
Universal Services has been a client of mine since 2003. It's a high turnover business with a huge range of products that changes every year – which means I need to be on hand to revamp their brochure on an annual basis. As well as creating a number of custom-designed catalogues, I have also produced leaflets, exhibition graphics and a range of bespoke stationery for the company.
I manage this client's brochure printing requirements, too. I regularly arrange high-volume, web offset print runs on the team's behalf, and ensure that all products are bound and laminated to the highest possible standards.
As well as being responsible for Universal Service's print collateral, I have also re-designed the company's website twice in the last few years. The current incarnation operates from my hugely popular sublimeCMS eCommerce platform and generates lots of orders from new and existing clients – most notably primary and secondary schools. To add extra weight to the company's digital marketing campaign, I send out frequent mailshots to contacts using MailChimp.
Learn more about the wide range of products on offer from Universal Services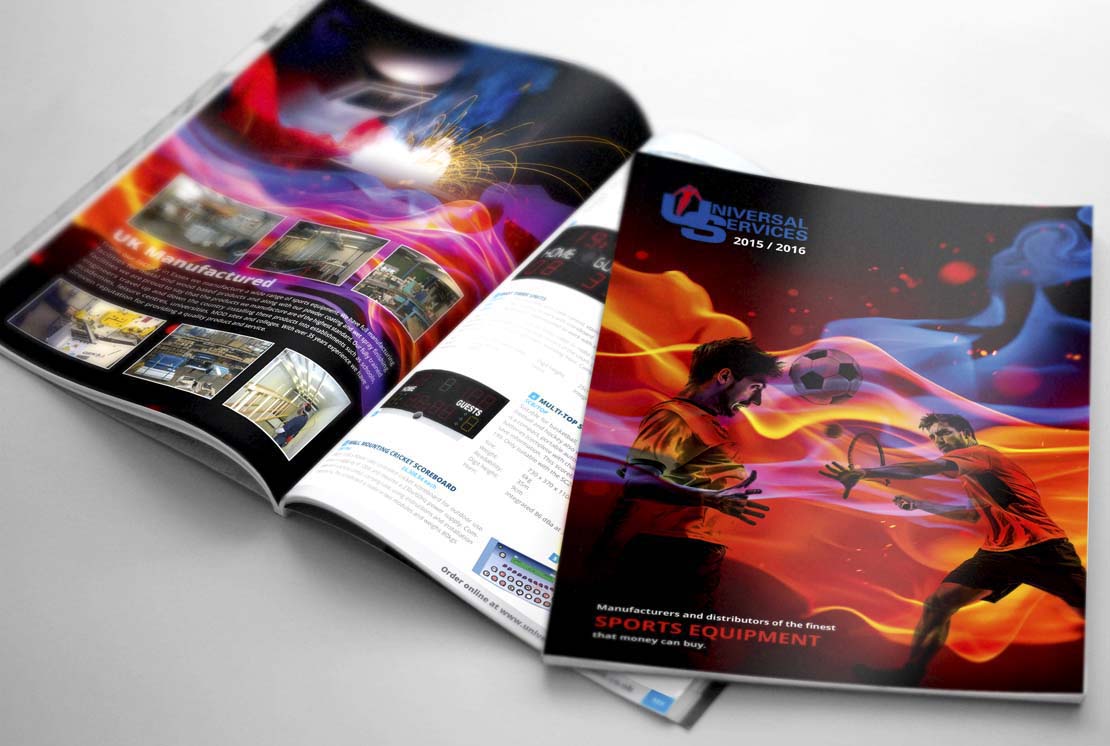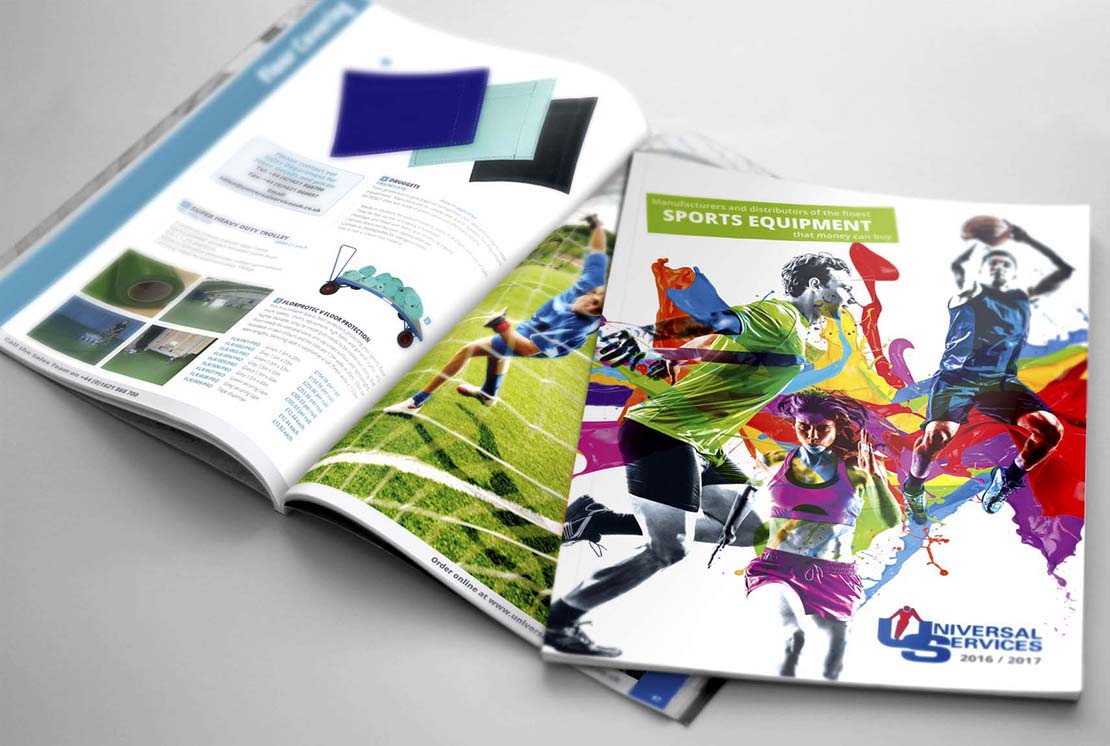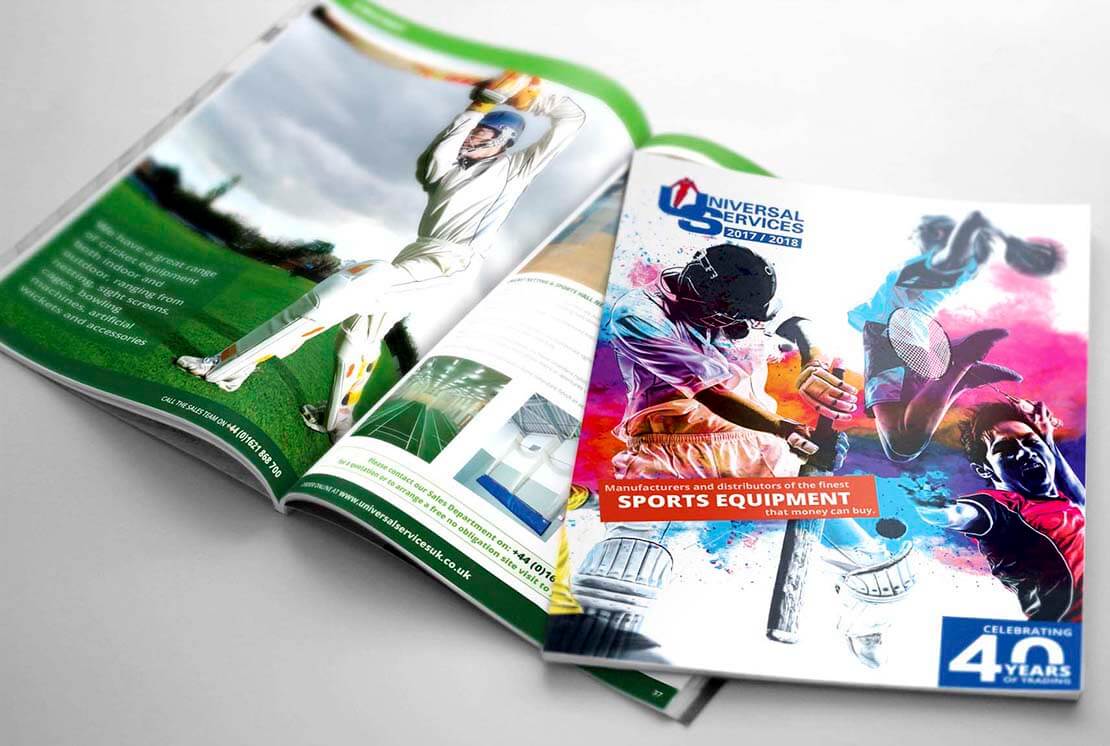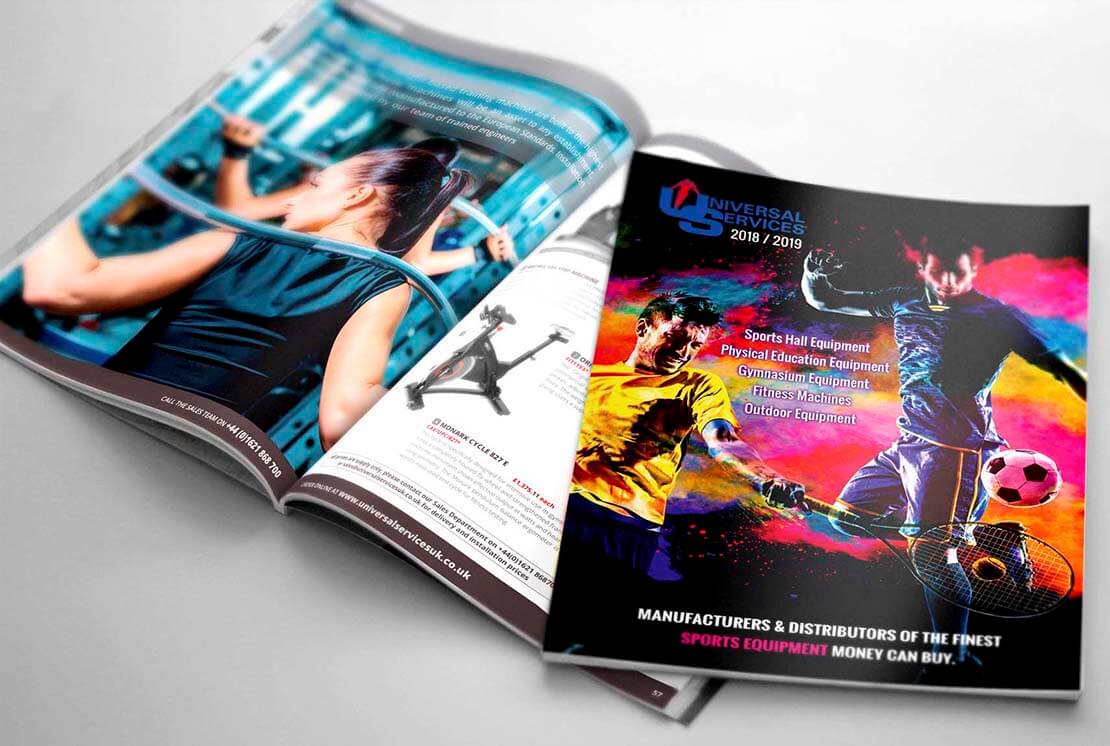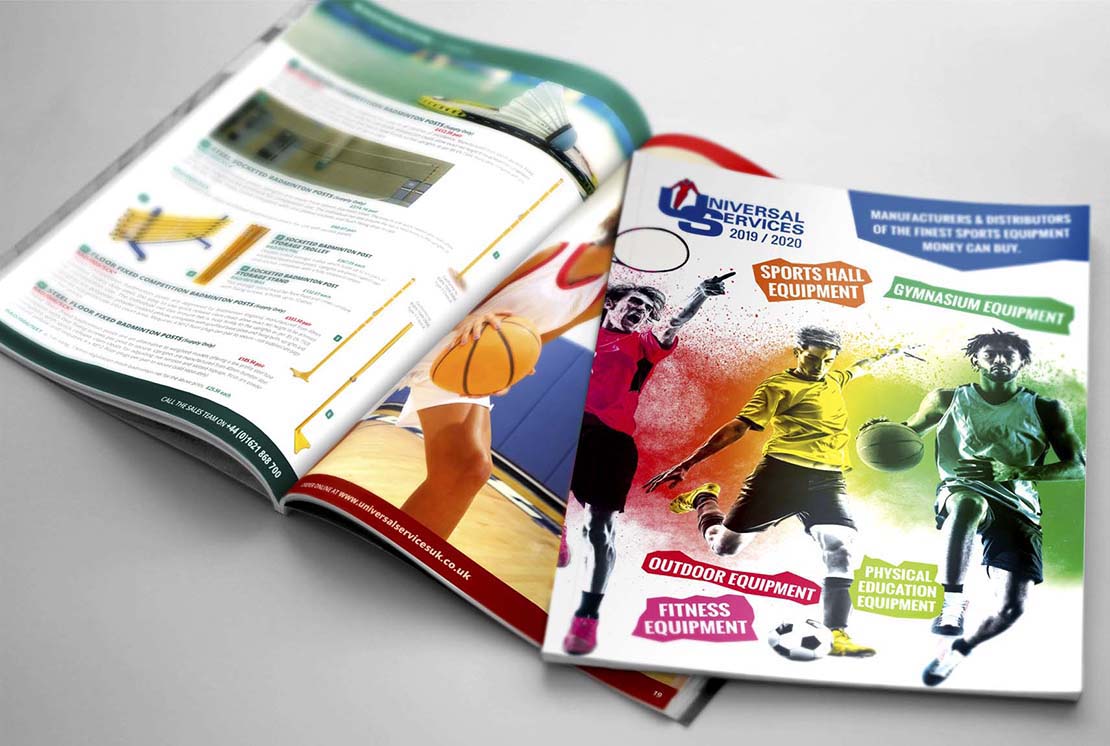 Sports equipment product catalogue designs and printing since 2005. Check out this year's online flipbook catalogue here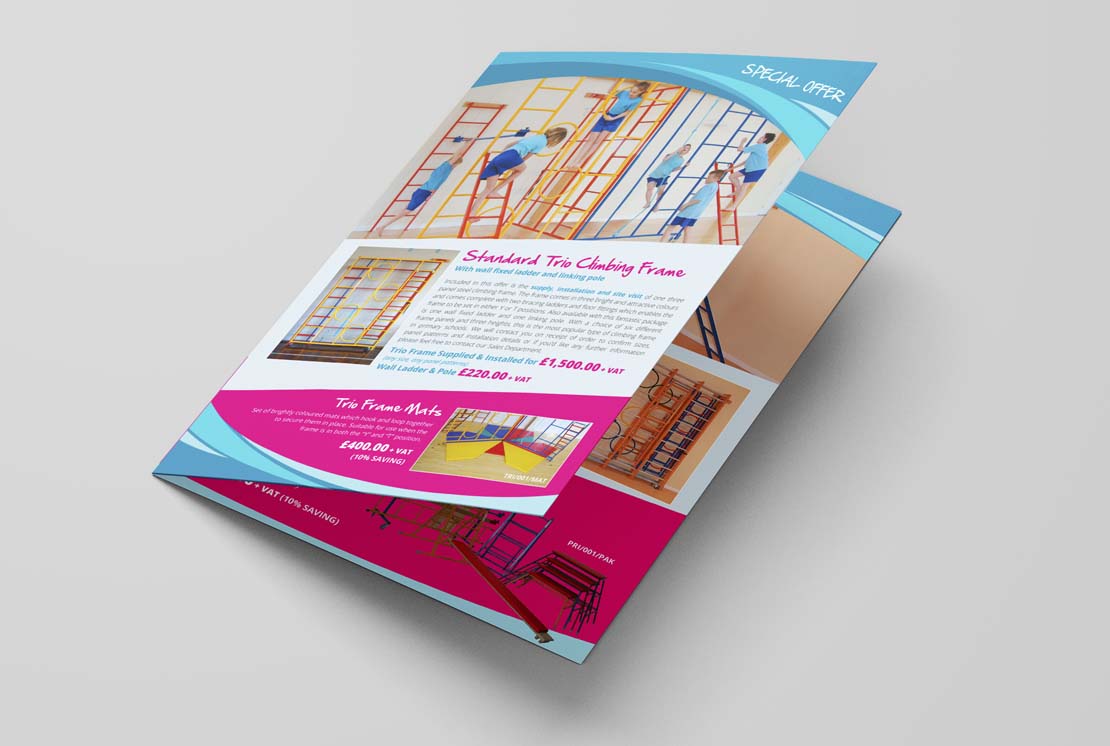 Leaflet design and printing
Rollup exhibition banner designs and printing
Commercial vehicle livery design and fitting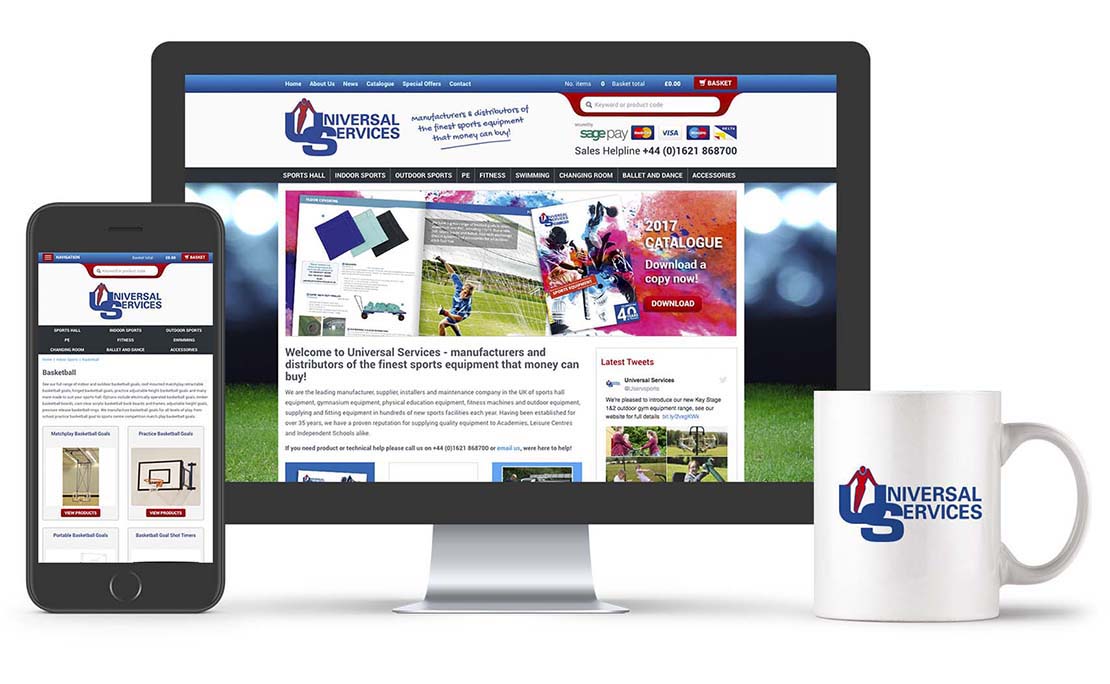 sublimeCMS eCommerce website design and development
View Website