I'm offering cheap business cards for companies with CM postcodes!
Chelmsford has grown a great deal in the last few years. Since being awarded City status back in 2012, Essex's county town has gone from being a run-of-the-mill commuter settlement to an economic powerhouse in its own right, partly thanks to a tonne of investment in its facilities and infrastructure.
If you're lucky enough to be based in the centre of Essex, you're at the heart of the corporate community. You're right next door to a huge variety of exciting businesses that are making waves in their respective industries.
In fact, many world-famous companies and authorities now call Chelmsford home, including E2V, Mclaren Construction Group, Galliard, Higgins Group, Spicerhaart Group and Chelmer Foods, not to mention the thousands of independent businesses that are nestled in and around the city centre and its various industrial parks.
I know for a fact that you'll struggle to find a more vibrant business community outside of London. There are so many benefits to basing your company here, not least that the capital is only a short drive away, as are some of the country's busiest airports, which makes travel a breeze for those enterprises that are trying to attract a global market.
So – as well as being one of the most desirable places to live in the UK – it's clear that Chelmsford is the ideal place to launch and headquarter your venture.
The only downside of operating in such an economically active area is, of course, the sheer level of competition here. Your company will need to come across as credible, reputable, competent – and you can't even begin to make a great impression on your target audience without developing a strong professional brand identity that's going to set you apart from your biggest rivals.
If you don't feel 100% confident in your brand image, now's the time to contact me here at Design FX Studio. I offer a full suite of graphic design services in Chelmsford and have extensive experience in developing custom logos, visuals and marketing assets for local businesses.
Whether you need me to just modernise your existing emblem, or you're looking for someone to roll out a total brand refresh across your website and all of your printed materials, I can manage your entire project from start to finish (and at a very competitive price).
---
Based in Chelmsford? Claim your SPECIAL OFFER now!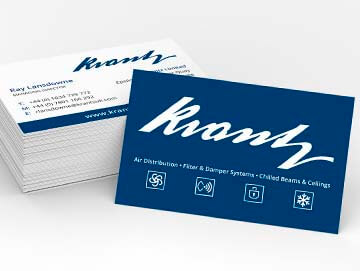 I'm so passionate about helping city businesses thrive that I've put together an exclusive offer for companies with a Chelmsford postcode.
If you're based in or around the city, I'm giving you the chance to get your hands on 250 FREE business cards when you place any order by the end of July 2018.
Spend a minimum of £100+VAT with me, and you will receive 250 cards designed and printed in full colour on both sides onto a 400gsm board, with matt lamination applied.
Just quote CHELM18 when you contact me, with your postcode to hand, and I'll arrange the rest.
I can't wait to work with you!