If you've just shared your brand with the world – which usually involves unveiling your shiny new website to the masses, because what's a business without a website these days? – you might think you can sit back, relax, and wait for the enquiries to roll in.
I'm sorry to say this, but more than 30 years' experience in the Essex web design has taught me that this is VERY rarely the case!
In fact, marketing a business or a website is a bit like passing your driving test; the hard work only really begins once you've got your certificate and you're out on the road on your own.
My team and I regularly provide advice on how to promote and maintain a website once it's gone live – but we understand that not everyone has the budget to invest in our ongoing digital marketing services.
If you're considering managing your marketing activities yourself (even if it's in the short term), here's a list of the things you'll need to do to make sure your website delivers the right message to your prospects, is easily found via the major search engines, and is set up to deliver a conversion friendly experience for your users.
I've also included some tips on promoting your business offline, which I believe is equally as important these days.
---
How to market your website and your business effectively: your checklist
Set up a Google Profile

As soon as your website has gone live, this should be your first port of call. Having a dedicated business profile with Google will ensure your company ranks for branded searches, and appears in the Maps Pack and/or local search results when your potential customers are looking for specific products or services.
You will usually need to follow a verification process to get your profile live – but it's 100% worth it. Be sure to add a bio to your listing, as well as lots of lovely images that showcase where you're based and what you offer. If you can, encourage customers to leave reviews on your Google listing, as this will help boost your reputation and encourage more people to get in touch with you.
---
Set up a Bing Places for Business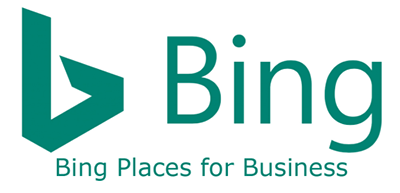 It's easy to forget about promoting your website with Bing – but this search engine is achieving more market share year on year, so don't forget to create a business profile here, too. If Bing already has a listing for your company, you will need to claim it.
---
Optimise your web pages for SEO
Don't leave your digital presence to chance. Make sure you're following an organic SEO strategy right away!
From choosing the right keywords to target to ensuring they are present in the main elements of each landing page, there's lots of SEO work to do if you want to give your website the best chance of ranking well in Google et al. It's not rocket science, but it can be time-consuming – and effective SEO will rely on good knowledge of current tools and techniques, as well as an in-depth understanding of how the search engines' crawlers view and index your pages.
---
Make sure your copy is working hard for your brand
As business owners, we're often great at writing about the ins and outs of our business, but not so good at presenting information in a marketing-friendly way.
If you wrote your website's text yourself, you will almost definitely find value in asking a professional copywriter to review it for you. He or she will be able to correct any typos or grammatical errors, not to mention make suggestions as to how your wording could be improved to enhance your user experience and make your proposition much clearer. (The same goes for any copy you've written for your brochures, flyers, leaflets, business cards – everything should be checked over before it goes live or goes to print.)
---
Add fresh content to your blog
Your followers will love seeing new updates from you – and so will Google. Regularly updating your website's blog with engaging, unique content is a sure-fire way to win more readers and more rankings. Consider sharing company news, industry news, case studies, and insights into your ESG activities, such as charity partnerships.
---
Get active on social media
Love them or hate them, the social media platforms of today certainly provide you with a fast (and often free) way to get your business in front of the right communities. The trick is to work out which sites contain your target audience, and create fun, insightful and one-of-a-kind content that captures their attention.
Here are a few of my top tips for each of the networks I've found to be most effective for my clients over the years:
Facebook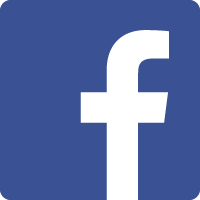 Those of us who have been active of Facebook for more than 15 years have seen first-hand just how much this platform has grown over time – and it's got more features to help you boost your business's visibility than ever. Nearly three billion people are active on Facebook every month, and according to recent statistics, the average Facebook user spends 35 minutes per day on the site, with most of these visits occurring through a mobile device. So, there's a huge community here that's yours for the taking!
The first step? Make sure you set up a dedicated Facebook business page containing your up-to-date contact information and a strong call to action. From there, you can start to use Facebook's features to your advantage. Facebook Lives are great for tutorials, Q&As or behind the scenes clips, while Facebook Events can be used to create a buzz around your next online or in-person session for free.
LinkedIn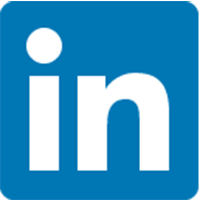 Far from just being a 'business version of Facebook', LinkedIn is a much friendlier place to be these days. If you run a B2B company – or there's at least an element of B2B marketing in what you do – you NEED to be active on this site. It's a great platform for connecting with peers, colleagues, and potential customers; sharing your expertise in group discussions; and posting thought-provoking updates that will really get your prospects talking.
Make sure your profile is up to date with accurate contact information and a compelling bio and be sure to share your own content (or repost other links and articles that might be of interest to your audience) at least once a week. You could also explore boosted posts or sponsored ads if you've got a little paid search budget to play with (more on paid ads later!).
Instagram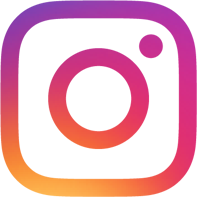 As a much more visual platform, Instagram is the ideal digital home for any company that showcases its products and services best through creative content. From designers, photographers and makeup artists to event planners, card makers and even dog walkers, anyone who can produce regular images and videos of themselves and their business in action will do well here.
The trick is to experiment with Instagram's features to see which of them will generate the most engagement for you. For example, as well as adding to your grid, you could give Stories, Reels, Carousels and Shopping feeds a go – the channels and formats you choose will really depend on what you're selling, and where your followers are at in the buying cycle.
(The jury's out on Threads, the new Twitter-style platform from Instagram. It was only launched a short while ago, so it's too soon to say whether it's worth getting a Threads account for your business. I'll keep you posted!)
YouTube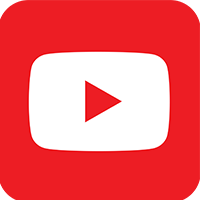 Viewers retain more information from videos. In fact, recent statistics suggest that audiences will remember 95% of a message when it's delivered via video, compared to 10% when it's delivered in copy. So, I can confidently say that video marketing is crucial for pretty much any business – and what better place to host all your video creations than YouTube, the largest and most popular video sharing site (and a Google owned product, no less?).
From tutorials, Q&A rounds and educational videos to interviews, time lapses, and behind the scenes snapshots, you can use your YouTube content in all kinds of fun ways to support your sales strategy and get more eyes on your products and/or services. You can link to your YouTube videos from your website, blogs, and other social media posts – and as long as you tag them with the correct keywords and descriptions, these videos will be easily found by Google, meaning they are likely to appear in relevant searches, too.
TikTok
Love it or hate it, you need to try marketing your business on TikTok if you're targeting a younger audience. 62% of the people on this platform are aged between 10 and 29 years old. However, that's not to say that you won't see success if you're after a slightly older demographic – the stats are changing all the time, and at last count, 11% of TikTok users were actually aged over 50. Plus, it's got more active users than Twitter, LinkedIn, Snapchat and Pinterest, so there's no shortage of heads to turn.
Any videos you share via TikTok can be posted to your other social media platforms, meaning you can really leverage anything you produce for the site.
Whichever social media you decide to use, make sure your website contains links to all your active social media accounts; the more your content is shared elsewhere on the web, and the more in shows up in other people's feeds, the better rankings you'll get!
---
Work on your ongoing SEO campaign
This activity needs to be approached with some caution, as publishing poor quality content and/or arranging too many irrelevant backlinks to your website can actually do your SEO more harm than good. But you should be:
a) Boosting your site's credibility and encouraging Google to re-index your pages by sharing blogs, case studies, testimonials and other 'fresh' content on a regular basis, and
b) Generating mentions and citations (references to your company's name, address and contact details) on third party platforms that are at least loosely related to what you do.
A carefully crafted SEO strategy will improve your domain authority, and, in time, this will improve your positioning in the search listings.
---
Grow your backlink profile
This activity needs to be approached with some caution, as arranging low quality or irrelevant backlinks to your website can actually do your SEO more harm than good. But you should be thinking of ways to generate mentions and citations (references to your company's name, address and contact details) on third party platforms that are at least loosely related to what you do. When done in the right way, creating these connections and getting your name out there will improve your domain authority over time. In turn, this will improve your positioning in the search listings.
---
Build up your Google reviews
While it's important to add testimonials to your website, I'd suggest encouraging your customers to leave reviews on your Google listing, too. Because it's more of an 'official' platform for these kinds of customer endorsements, gathering reviews via Google will help you build out your Google Profile and encourage more people to get in touch with you – plus, it will signal to the search engine bots that people are genuinely engaging in your products and services, which is a sure-fire way to boost your reputation and improve your rankings.
---
Maintain your website's CMS
If you have paid someone to create a WordPress website for you (or set one up yourself), you will usually need to spend some time and energy maintaining it on a weekly or monthly basis. This often involves updating the template and/or any plugins that are running in the background.
Failing to keep your platform up to date will leave it susceptible to hacks and attacks, and eventually its functionality will fail, as the various elements that have been used to create it just won't be compatible with each other anymore.
---
Try paid ads
Paid search advertising is not a great fit for every marketing mix, but there's often no harm in trialling a low-budget, highly targeted PPC campaign with a platform like Google Ads or on a social media site like Facebook or LinkedIn. You could set up and run a paid search campaign yourself, but I'd recommend getting input from an experienced PPC manager, as they will be able to help you generate as many clicks as possible within a reasonable budget.
---
What about promoting your business website AWAY from the web?
It may seem counter-intuitive, but there's plenty you can do to raise awareness of your new brand and your new website offline.
It's important to include a diverse mix of approaches in your marketing mix, and there's definitely still a place for promoting your business in the 'real' world.
You can spread the word locally by:
Face-to-face networking
Some are carefully structured, some are a bit more informal – but the bottom line is, ALL well-run networking events will give you a brilliant platform for your brand and allow you to deliver your elevator pitch to business owners who might be interested in what you do (or know somebody who will be!).
A simple Google search will bring up plenty of networking opportunities near you. Or, you could speak to your colleagues and suppliers to see which groups they would recommend.
If you feel you're too shy, or you'd like to ease yourself into the world of networking before committing to an in-person meeting, you could try visiting a couple of online-only events first.
Hosting or sponsoring events
Why not organise a workshop, seminar, or exhibition – or sponsor someone else's? Getting involved in local events is a great way to improve your profile. You can bring along lots of branded merchandise for your guests, too, which will help to keep your brand at the front of their minds long after the meet-up has taken place.
Getting your business in the press
Whether it's sending out a press release to the right contacts or becoming a local 'expert' who journalists rely on for comments on industry trends and developments, there are plenty of ways you can get yourself and your business in the news.
Trialling direct mail campaigns
Print is not dead. With digital channels being increasingly saturated with content, print marketing is actually seeing something of a resurgence. It's an old-school yet consistently effective way of cutting through the noise and leaving something tangible with your prospects. I know from my own clients' experiences that distributing professionally branded leaflets or flyers can be a relatively low-cost way to reach potential customers in a specific area.
Investing in traditional advertising methods
From billboards and other out-of-home advertising channels to newspaper ads, radio and TV commercials, and even cold calling, sometimes 'traditional' marketing can still deliver incredible results. There's no reason why your offline activities can't feed into your digital strategy. Be sure to share the link to your new website at every opportunity and encourage readers or viewers to visit your social media profiles, too.
---
If you're baulking at the thought of working your way through my marketing checklist yourself, get in touch for plenty of help and advice!
Alongside my graphic design solutions, I offer a full range of digital marketing and print management services to help my clients launch their new brand or website with maximum impact.