I know that having a professionally designed logo can make all the difference to how my clients' businesses are perceived. However, I also understand that you might have a few reservations about getting somebody else to come up with a new brand image – and you might wonder whether you could do the job yourself instead.
I thought I'd bring you a closer look at some of my recent logo design projects so you can see how transformative my work can be.
And remember, you can see more logo design examples here.
---
Octopus Cabling
Octopus Cabling is a long-standing client of mine.
For many years, the firm specialised solely in designing and installing cable networks for businesses, industrial sites, and publicly funded organisations.
While this work still forms a large part of their operations, the company's owner, Jonathan, wanted to add a new service to his arsenal back in mid-2021: fire stopping solutions.
I remember when Jonathan and his team first approached me to spruce up their logo.

Their first iteration from 2002 wasn't so bad at first glance, you'd think – until you realise the octopus only has seven legs! This was a standing joke for years… in fact, we still laugh about it today!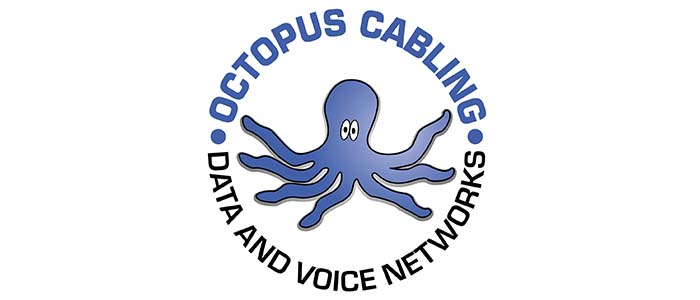 By the time I took over their branding in 2004, their moniker had evolved, but the poor guy was still missing a limb.
Fast forward to 2015, and I had produced something much cleaner and more contemporary, with all eight legs intact.

For Octopus' much more recent fire stopping logo, I worked with the same template but swapped its calming blues for colours that are much more appropriate.

As the company was expanding, it became clear the client needed another logo for their overarching brand name. The greyscale shades in this example create a look that's very versatile; the logo can be worked into any design that uses their complimenting brand colours.

---
Indy Consultancy
I've been working with Danielle, the director and lead copywriter at Indy, for a very long time. I've seen first-hand just how much her business has evolved over the years, so I was delighted when she asked me to take a look at her existing logo.
There was nothing wrong with the design, per se. The scrawling typeface had been chosen on purpose to reflect the writing aspect of Danielle's work, and the dragonfly had been added to represent the change and transformation that had inspired her to set up her own venture back in 2017.
Like any marketing-savvy business owner, though, Danielle knew that it was time to try a slightly different aesthetic – so off I went to come up with some new design concepts.

I worked with the original ideas and most of the brand colour palette but modernised the font and produced a softer-shaped illustration that gives the logo a much more fluid feel.
I've since updated Danielle's website and business cards with the new design, and she tells me she's received tonnes of compliments from clients and networking colleagues, which is always lovely to hear.
---
Process to Excellence
This was an interesting project, and one that I think definitely highlights the benefits of investing in professional help!
The client approached me having drawn up a basic logo in the popular app Canva.
Now, I'm not against working with tools like these if you need to create assets and documents quickly. I know plenty of my clients have used (and continue to use) Canva to produce things like flyer designs and social media banners.
But your logo is such an integral part of your brand.
Unless you have zero design budget whatsoever, you'll be in a much better position if you outsource your logo design to someone with plenty of experience in the field.
The client wanted me to tidy up the font and take inspiration from the brush-style design you see here, plus incorporate more of a gold outline to give the logo a classier finish, as he'd done in the mock-ups below.

Here's the end result: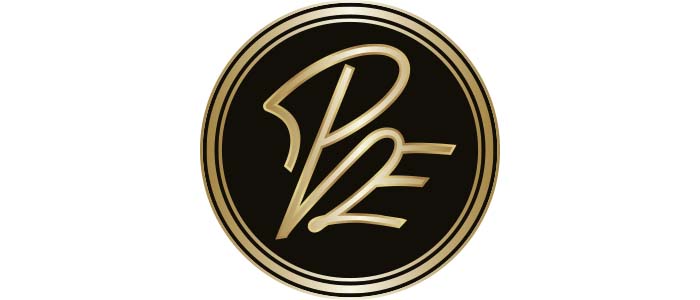 This is what the client had to say about his brand refresh:
"I was overly impressed with the service received from this designer. Not only did I get an incredibly quick turnaround, but she was very understanding of my needs from the get-go, knew exactly what I wanted and she came up with some amazing concepts before finalising the final assets. I would highly recommend and if ever needed I will be coming back to Design FX Studio."